"The day started like any other. It was Friday, I was home from work and was gardening in my greenhouse. I got a call from a social worker giving me a general rundown of two little girls needing care. I told her we could do it and went back to gardening not thinking anything of it. I got calls like this often… and only one time before in two years had it actually turned into a child at my door. So, this time I skipped any prep work opting to enjoy my day in the garden instead. Three hours later I got another call, the girls definitely needed a home that night. I rushed through the house cleaning and prepping as much as possible. I called my only mom-friend who immediately offered her SUV with car seats… and off we headed. We drove two hours into the mountains and arrived at the ER late in the evening. We walked in to a room with the two cutest, wildest little girls I had ever seen. They were running their social worker ragged as they touched every button and pulled every cord in the room.
It is standard protocol for foster children to have a full body exam before going into foster care to note all bruises, burns, etc. My oldest had to undergo an X-ray because of previous concerns. It was scary and awful… we had met this little girl for less than an hour when the doctors asked that someone go with her to keep her calm during the X-ray… at that time my husband had created the biggest connection with her so he went along.
At 10 in the evening we were able to pull away from the hospital with two little girls. They spoke less than 10 words between the two of them, but had giggles for days.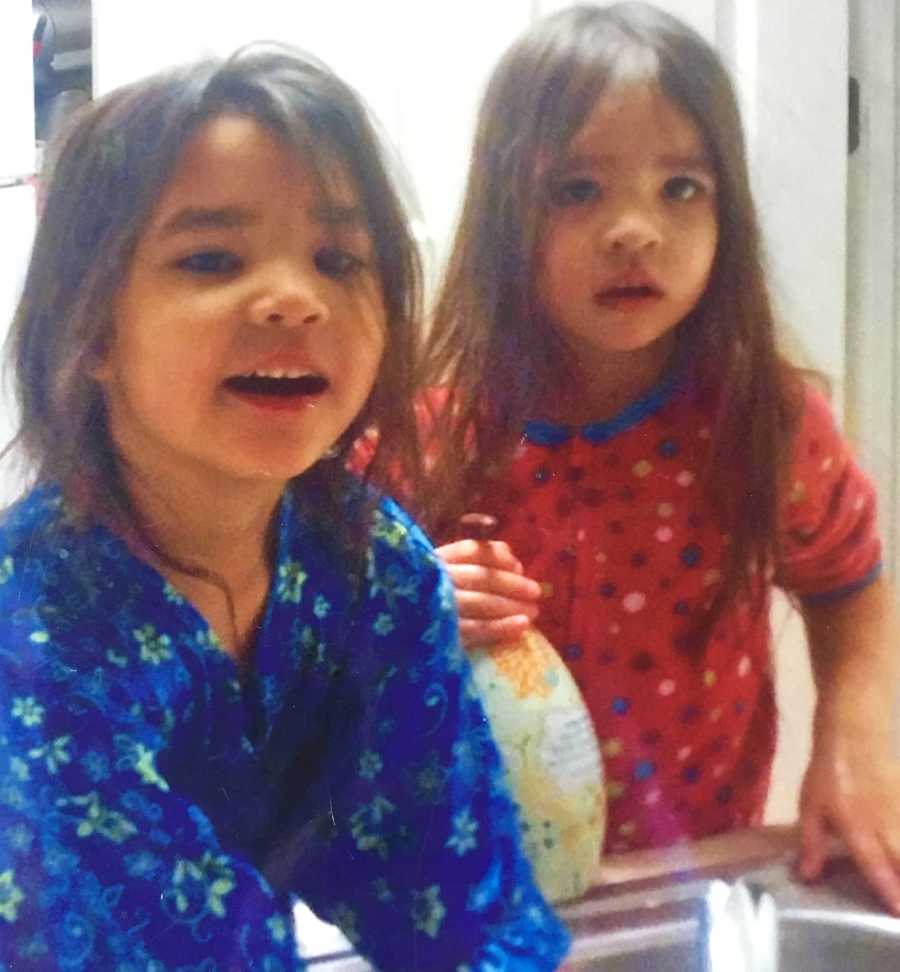 By the end of the weekend the girls were ignoring the fact we were referring to ourselves by our first names, and were opting to call us Mom and Dad. It was then that I knew, in my heart, that we had gotten ourselves into something that would last a lifetime. The bond was immediate. The girls were so sweet, so wild, so full of love. Those first months were so blissful… dressing the girls in pink and pearls, teaching them their colors and numbers. Taking them on walks and to the pool. We knew what our answer was when the social workers said, 'You guys need to decide whether you would be willing to adopt the girls. Because, they need to be in a home that would be willing to adopt them.'
My husband and I never planned on adopting. Our plan was to foster teenagers… to be a positive role model and mentor, to help set them up for college. Babies were the furthest thing from our mind. We were in our 30s and comfortable with life. I was driving a brand new sporty car, my husband was driving a purposefully beat-up two seat truck. We were not planning on starting a family! I had had enough babies in my past… nannying and working at childcare centers through high school and college and babysitting my decade-younger brother growing up… I had had my fill of that. My husband and I enjoyed our life and felt no need to start a family… we gardened, golfed, frequented wineries, enjoyed fine dinning…. We were good! There was no logical reason, in our minds, to start a family. But, as soon as those girls locked eyes on mine I knew… I would kill or die for them. As the months wore on I knew I might not be the best mom. But, I am the best mom for my daughters. God had given me all the experiences I needed to know how to parent these special girls. And, although it was life altering to say 'yes' to adoption, I knew I couldn't enjoy a single moment in a day if I said 'no.' My heart and mind could never move past wondering if they were okay. So we said yes. Yes, we will adopt these girls.
And the social workers said, 'great! They also have a baby brother and he will needed to be adopted with them.' Taking care of the girls was one thing but adding a baby sent our heads under water. We had gone from zero to three kids in a matter of five months. A baby, a 2-year-old and a 4-year-old. The days seemed to go to fast, the nights were long.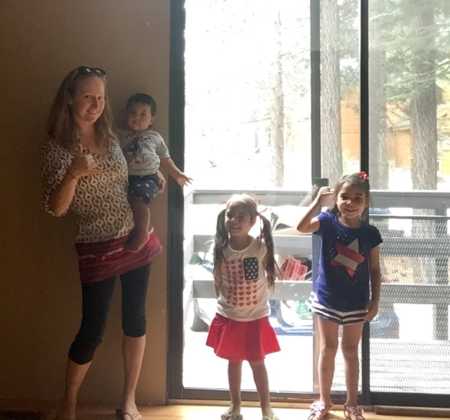 We had had the kids for seven months when my husband had to leave the state for work. My husband is a Marine, we were living in military housing and without him there I would have to move off of the base housing. I was being displaced, in the Sierra Mountains, with three babies to take care of by myself for seven months! I quit my job and moved the babies and myself to Mammoth Lakes, California, which was the hub of their services, social workers, and court. This was it, I was going to spend a winter in a cabin at the foot of Mammoth Mountain Ski Resort.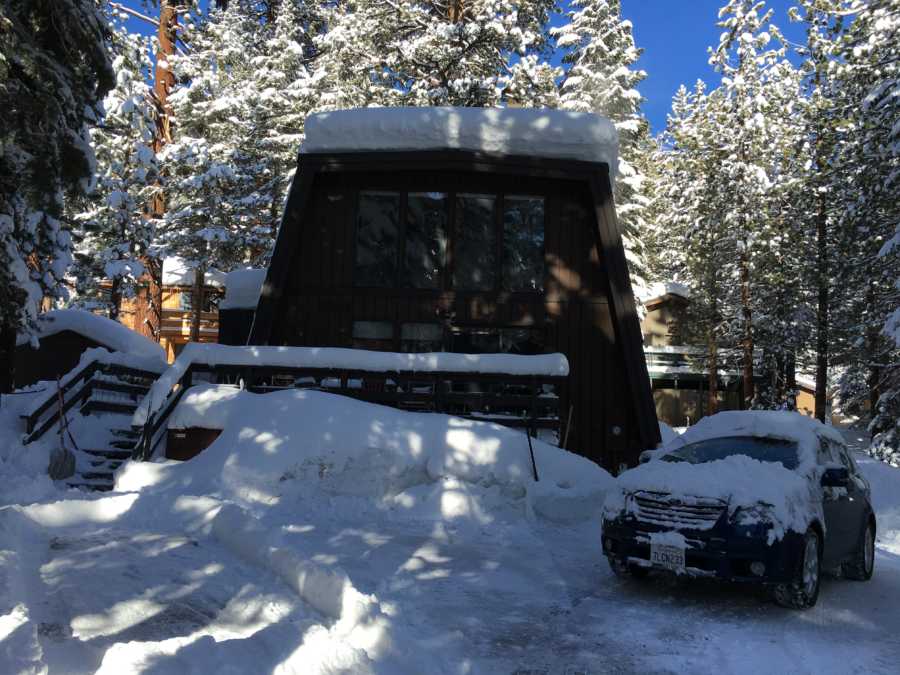 The time in Mammoth was where I learned exactly how much grit I have, I learned the importance and value of a good neighbor, and how little sleep I could survive on. We had bears in our yard breaking into my car for the Cheerio crumbs in the car seat, we had seven feet of snow in our yard and overnight power outages.
In Mammoth my belief in God was cemented. It was some of the toughest days of my life. And there were so many moments when I knew there absolutely had to be a God, because there was no way I could have gotten through it on my own. My baby woke up 8 times per night on average during those times. Because I was an inexperienced mom, I picked a house with a master on the second floor and the kids' room on the main floor. My plan was for the baby and I to share the spacious master and the girls to share a room. The reality was that I couldn't sleep upstairs with the girls down on the main level because I worried for their safety and wanted to be within ear's reach. So, I spent seven months sleeping on a futon in the laundry room, waking almost hourly to comfort a confused baby boy and calming the cries from frequent night terrors from my daughter. I spent my days learning the ins and outs of IEPs and the special needs education system, in therapy, and social workers offices.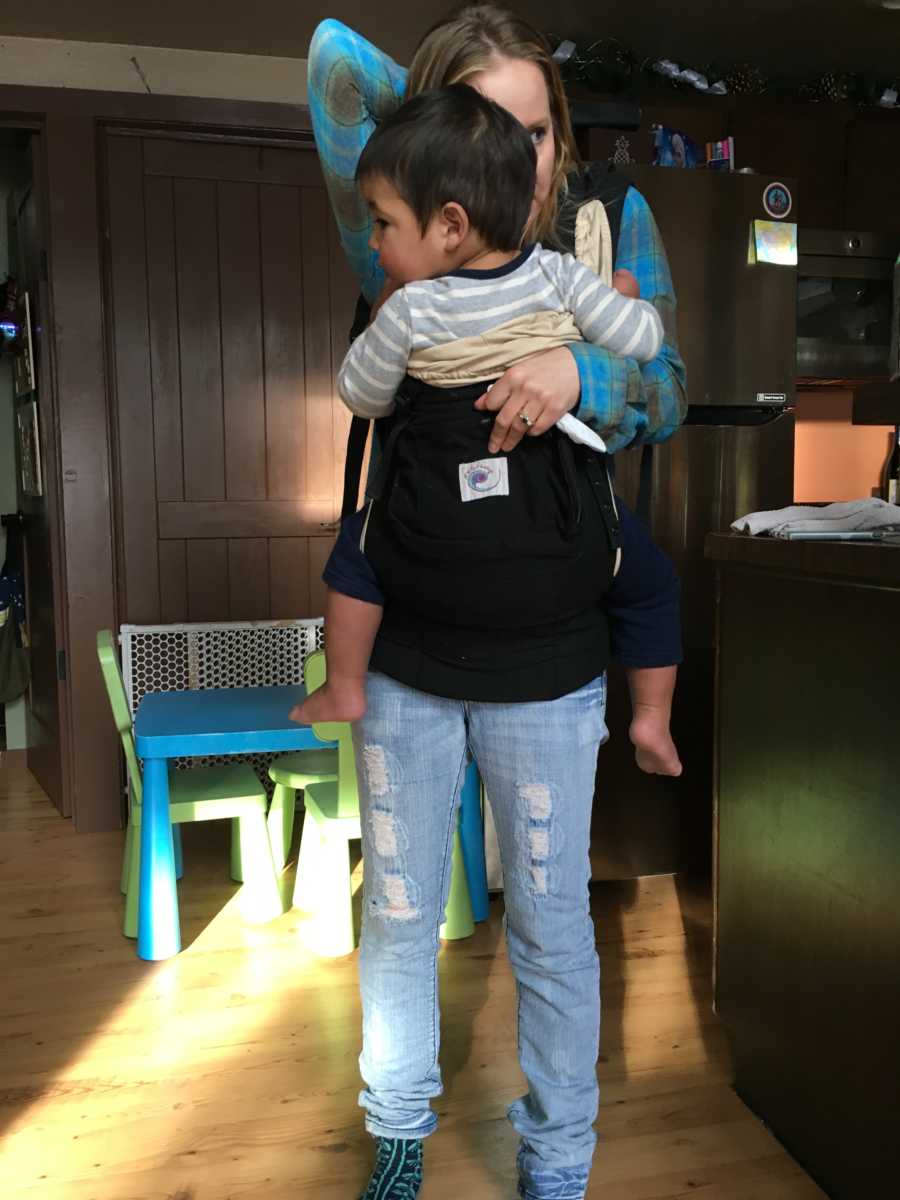 At long last our seven months in the Sierras came to an end and my husband came home. After much debate in the social service office we were allowed to move with my husband to his new duty station because, although it was six hours from the county, it was still within California. The timing was perfect, visits with the birth parents were finished and within the week we were on the road to sunny southern California.
The time in Southern California was a blur of parenting, working, and maintaining a marriage… the months went fast and were marked with monthly visits from our favorite social worker.
We got blessed when it came to our social workers, God had his hand on it. Rose and Sandra were kind and took their time with us. They became a part of our family – we will stay forever connected. For two years we talked to Rose or Sandra daily, and for a year past that, we saw Rose monthly for visits. We blurred the lines of professionalism as we talked family and values, goals and dreams. We shared tears as mile markers were met and our girls grew and developed. I am forever grateful for our relationships with our social workers — they became family, they cared and gave their all for our case.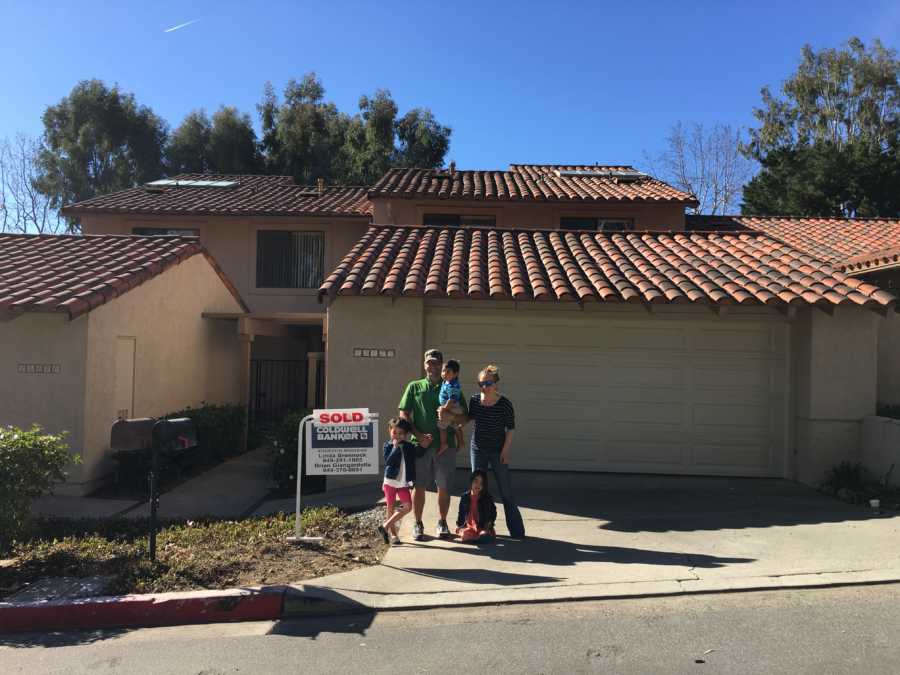 When it came time, we got to talk about names. Our daughters were 4 and 5 at that time… they knew their first names (and we loved their names). But, we did get the chance to give them middle names. We decided to give our daughter's names after their social workers and where they came from.
Our oldest daughter is the sweetest, gentlest girl on the planet. She spent her first years caring for her baby sister as a baby herself. She was full of nurturing, tender-hearted care. So, for her we picked Sierra. We wanted to give her the initial of her social worker Sandra, who is strong and spunky. We picked Sierra because it is the mountain she was born on: it is a strong, tough mountain that stands tall and proud… all that we hope for our sweet daughter.
Our middle daughter is tough, she is spunk and spice, drama and attitude. For her we picked the name Rose after our social worker, Rose. Rose is the definition of human service. Her heart is huge. She is kind and soft spoken, she is smart and poised, she is graceful and put together. All the things we could hope for our already strong-willed, wild child.
Our son. Our son knew his name was TJ so for him we decided on Takoda Javier. Takoda is a Native American name meaning 'friend of everyone' and that is exactly what I hope for my son. I hope he grows to be strong and sweet and kind, a friend to anyone and to everyone.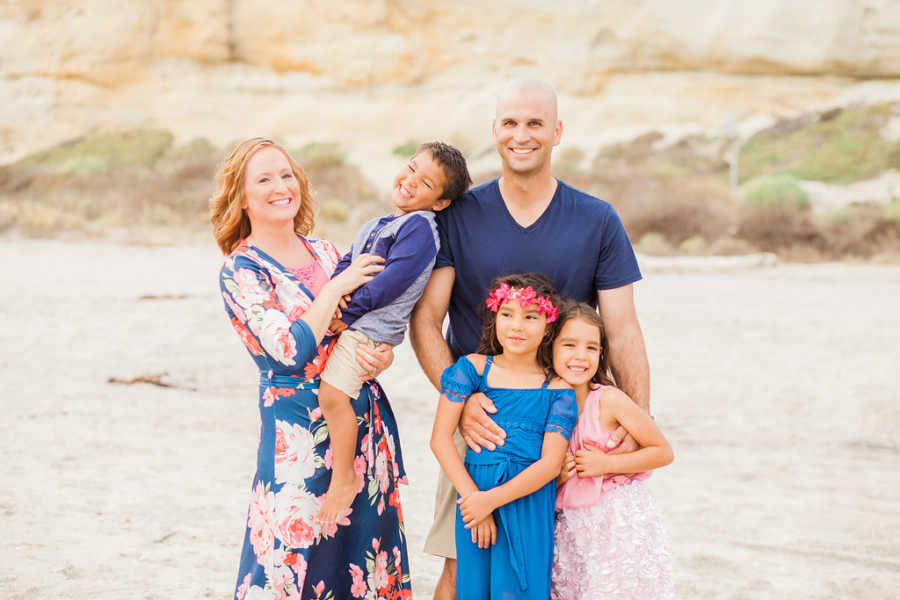 With names picked and a date set, our day in court was finally going to happen. Within weeks of my husband's third deployment we met in a courtroom in Mammoth, surrounded by family and friends that are family. We were already a family… But, the court making it legal was a relief and the feeling of finality and security that we all needed. I had 3 and a half years to plan the day. I knew exactly what I wanted. As soon as the date was set, I ripped my wedding dress apart. I spent my nights designing and sewing… and at last the dress I had worn eight years earlier was turned into three dresses. My daughter's and I each wore it. It only made sense to me that the dress that had first made the family of two would also need to be worn to make our family a family of five.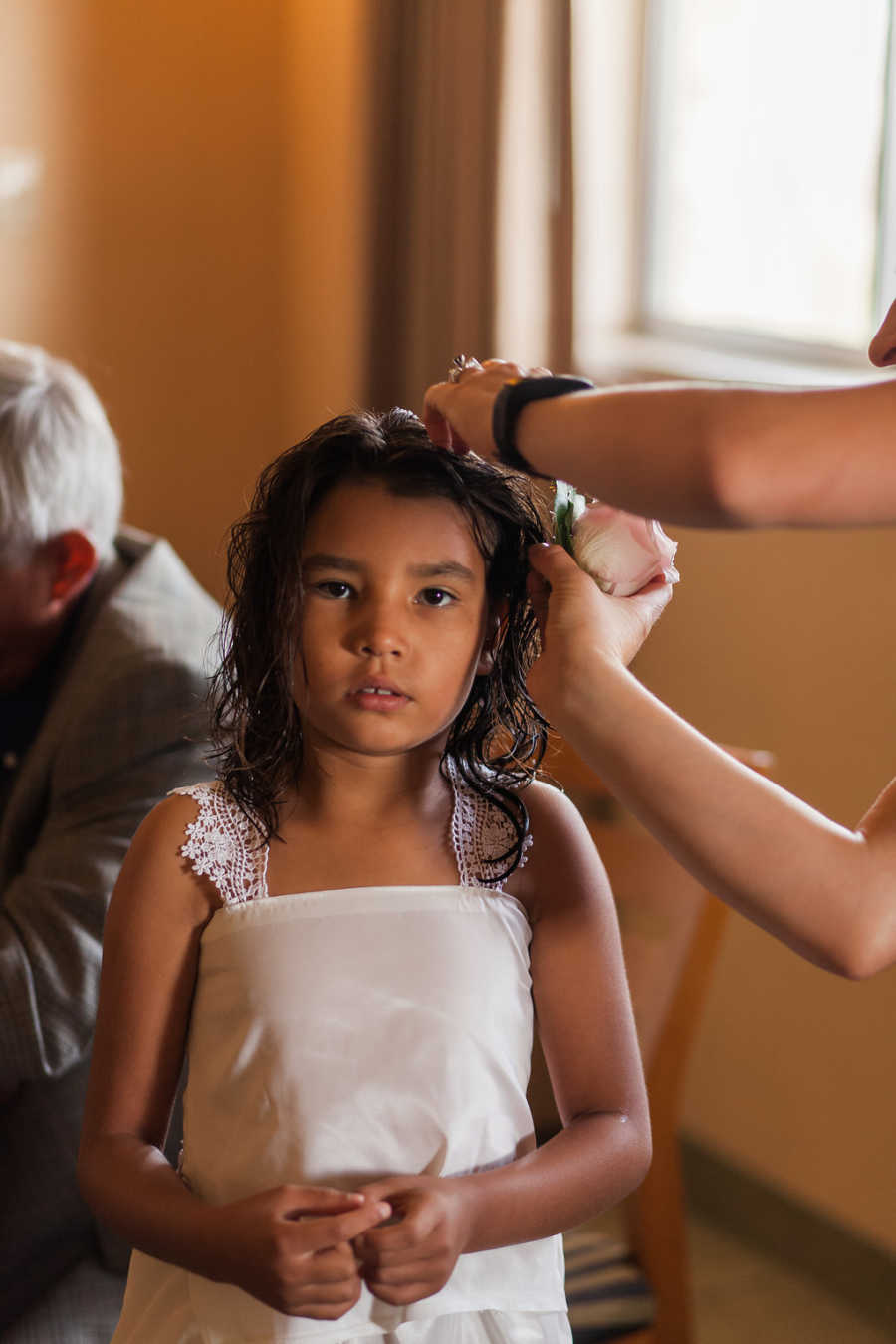 On the adoption day I was fighting back tears, like any other mom on the day a child becomes hers. I was scared and elated, full of joy and terror and anxiety. Being a mom is unlike anything else. You wear your entire world outside of you. You give everything for these children and you love them insanely. You realize you are completely vulnerable to utter heart beak if something were to happen to them because, as much as you can try, you cannot control them or the world around them and that is terrifying. Up until this moment I refused to call them 'mine.' I referred to them as 'ours,' meaning the social workers', the state of California, the taxpayers. They were society's babies. That day, they became mine. I was able to use the words 'mine,' 'my daughter,' 'my son' and 'my babies' for the first time. That was such an honor and treasure to me. It brings tears and a swelling heart just to type it.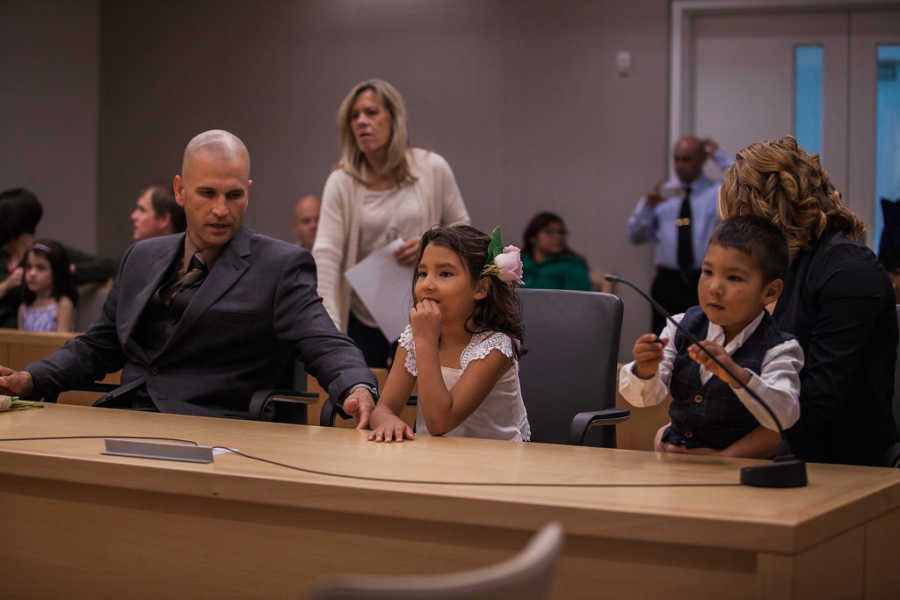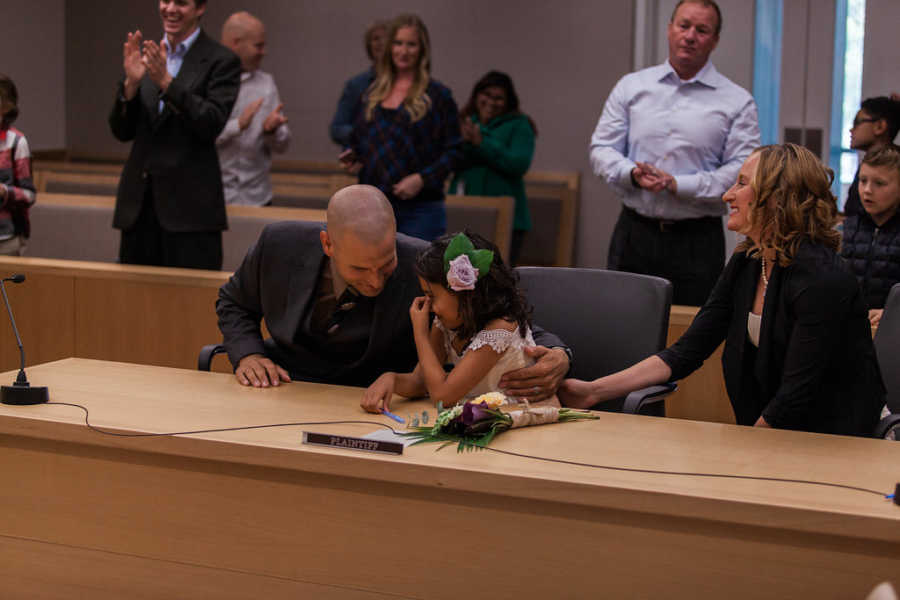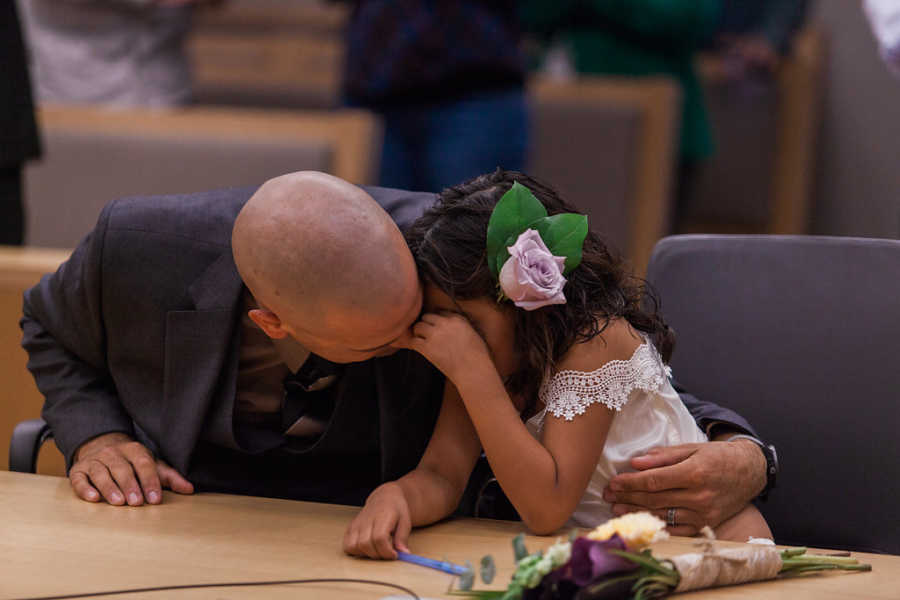 We currently live in southern Texas where we are preparing to open our hearts and home again to the foster care system. Our plan is for babies. We shall see what God's plan is. Regarding IEPs and Special Needs education… we tried private school, public school and charter school until we decided last year what we wanted is home school. I missed out on so many firsts with my babies, I want them with me every moment I can have them. Until they turn into young adults and I get to watch them make their own families, we will build our memories together each day. My husband is in is 10th year of serving our country in the United States Marine Corps. We thank God every day for our crazy, chaotic, loving and laughing family."